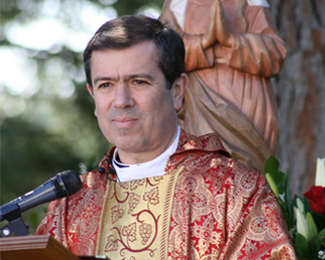 From a
letter sent by Fr. Alvaro Corcuera
to members of the Regnum Christi:
"It is also true that he was a man, and these things that have hurt and surprised us -- and I don't believe we can explain with our reason alone -- have already been judged by God. It is true that we are going through much suffering and a great deal of pain. As in a family, these pains draw us together and lead us to suffer and rejoice as one body. This circumstance we are living invites us to look at everything with much faith, humility and charity. Thus we place it in the hands of God, who teaches us the way of infinite mercy."
"For my part, I ask forgiveness for all this suffering," Fr. Corcuera continued. "And I beg God with all my being to help us all to see it from the heart of Christ."
Now what the heck is that supposed to mean? Forgiveness for the suffering the LC and RC are going through? What about everyone else; the Church, the victims, the "mistress" and daughter, ex-members? What suffering exactly? Does this petition mean he feels complicit in what caused the suffering?
Exlcblogger is honestly perplexed.
Could they bungle this any worse?
Text from CNA
.