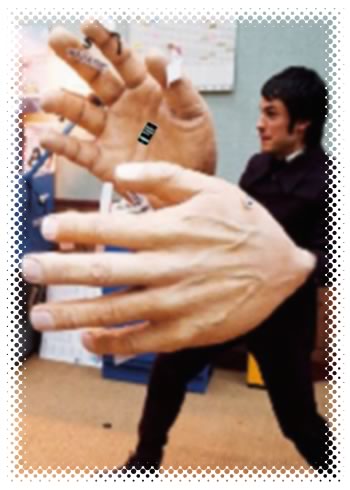 Fr Roberto Aspe, L.C. - His Hands are Bigger
His hands are bigger, I told myself one day gazing at an enormous bronze image of Christ, elegantly deformed, that is in the Church of Saint Ignatius of Loyola in Mexico. In front of those hands, proportionally very big in comparison with the whole figure, I realized that God was offering me his hands to carry me and help me take on the commitment of consecrating my life to him as a layman...
Exlcblogger is not making this up. Read it
here
.